On site…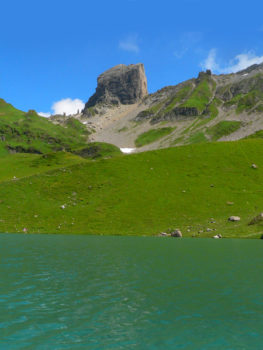 You can hike to the following local Beaufortain peaks that tower above the village of Granier: Cret du Rey, Mont Coin, Mont Rosset, Col de la Charbonnière
Tour de Beaufortain: This is a classical hiking tour taking a few days, with the possibility of overnight stays in mountain refuges and b&b along the way. Since Granier is located on the Tour de Beaufortain, our B&B is conveniently located for those who want to undertake this classical mountain tour and explore the Beaufortain.
Village walks: Just a few steps from our B&B, you can stroll through small vineyards, pastures, and conifer forests.
From mid-June Granier's cows leave the village and spend the entire summer on high alpine pastures. The milk from these cows is directly transformed to make the famous local Beaufort cheese – you can visit the "fromagerie" at Plan Pichu (7 km from Granier on an alpine pasture) and see how the cheese is made.
Close by…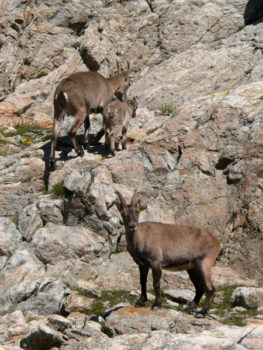 – Vanoise National Park: This is one of France's most beautiful national parks, known for its spectacular scenery, craggy peaks, and large glaciers.
Peisey is the closest entry point to the park, about 3/4 of an hour away.
– Famous alpine passes, by auto, motorbike, or bicycle:
St Bernard leading to Italy : 46 km
Iseran : 70 km
Madeleine : 91 km
Roseland : 42 km
– Water sports on the Isère River:
White water rafting, kayaking, hydrospeed, and canoeing (1/4 hour by car, just below Granier)
– Rock climbing:
There are many climbing sites close by – you can choose from small rock climbs to more challenging alpine climbs.
Some suggestions: Notre dame du Pré, Chatelard, Séloge, Pierra Menta, …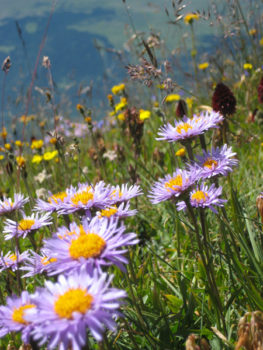 – Ice climbing:
Glaciers, and alpinism: across the valley from Granier is Mont Pourri in the Vanoise Park
– Near Aime in the valley:
Parapente, adventure parks, riding centres, a lake, swimming pools,…
Close to Granier you can also discover the cultural heritage of the valley:
Aime has an 11th century basilica and a 17th century baroque church, the Tour des Sires de Montmayeur (a 13th century fortified tower fortress with excellent 360° view of the area), and the Pierre Borrione museum (archeological and mineral exhibits).
PROFESSIONNAL GUIDES: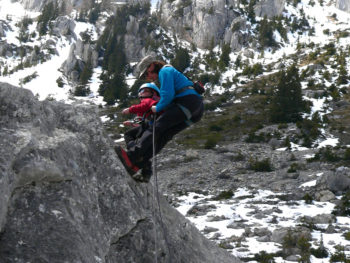 If you need a professional to assist you, we can help you find a local guide for:
– mountaineering (alpinism and glaciers, climbing, canyoning, ski mountain touring)
– Off piste skiing at resorts
– Hiking and snow shoeing